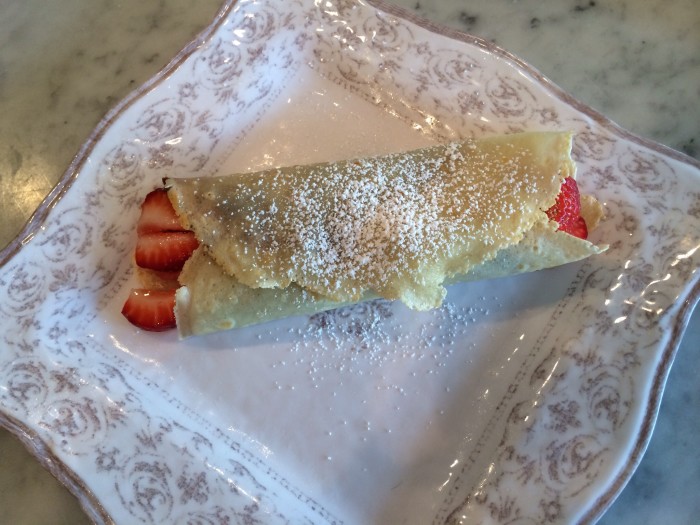 Ingredients
1 cup all-purpose Flour
2 eggs, room temperature
1 cup whole milk, room temp.**
(you can use 1/2 cup water and 1/2 cup milk if you prefer)
1/4 tsp. Salt
** for sweet crepes
add:
1 tsp. Sugar
1/2 tsp. Vanilla
**Cooking spray or butter for greasing the pan
"And this I pray, that your love may abound still more and more in knowledge and all discernment, that you may approve the things that are excellent, that you may be sincere and without offense till the day of Christ, being filled with  the fruits of righteousness which are by Jesus Christ, to the glory and praise of  God." Philippians 1:9-11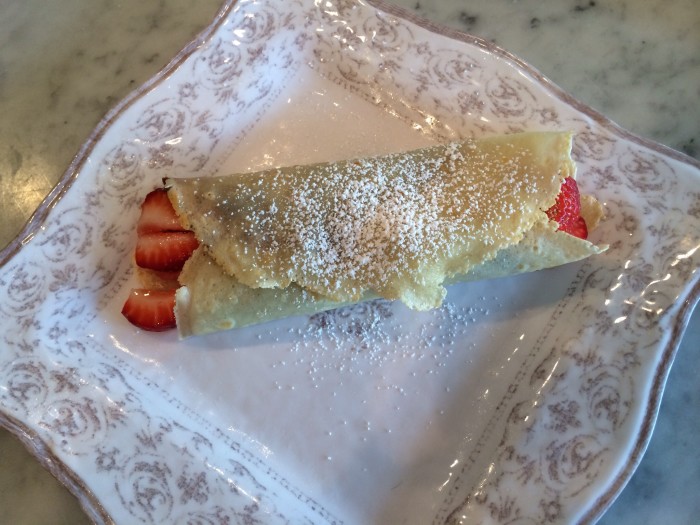 Instructions
Created on April 16th, 2012
In a large mixing bowl, whisk together all ingredients.
Heat a non-stick 10"skillet over medium heat.
Lightly grease the pan with cooking spray or 1/4 TB. of butter.
Using a 1/4 cup measuring cup, pour the batter onto the griddle.
Tilt the pan with a circular motion so that the batter coats the surface evenly.
Cook the crepe for about 2 minutes, or until set and lightly brown on the bottom.
Using a heat-resistant spatula, carefully loosen the sides and gently flip the crepe over.
Cook for 1 minute.
Add topping of choice: nutella, peanut butter, bananas, strawberries, chocolate chips.
Fold the crepe in half and fold again.
Place on plate, dust with powdered sugar, cinnamon sugar and/or whip cream.
Enjoy!