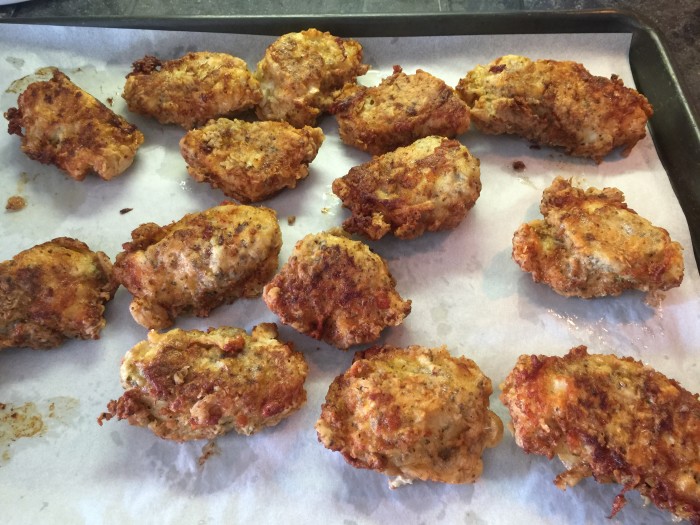 Ingredients
1 1/2 lbs boneless skinless chicken breasts
Salt
Pepper
Garlic Salt
Lemon Pepper
2 eggs (lightly beaten)
1/2 cup milk
2 cups all-purpose flour
Vegetable Oil

To Prepare the chicken, you will need:
White vinegar
1/2 lemon
'Keep your eyes on Jesus, who both began and finished this race we're in.' Hebrews 12:2 (the Message)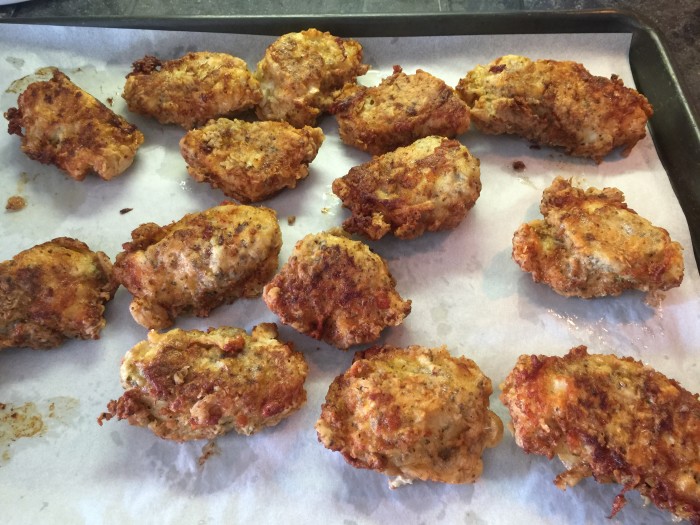 Instructions
Created on October 29th, 2002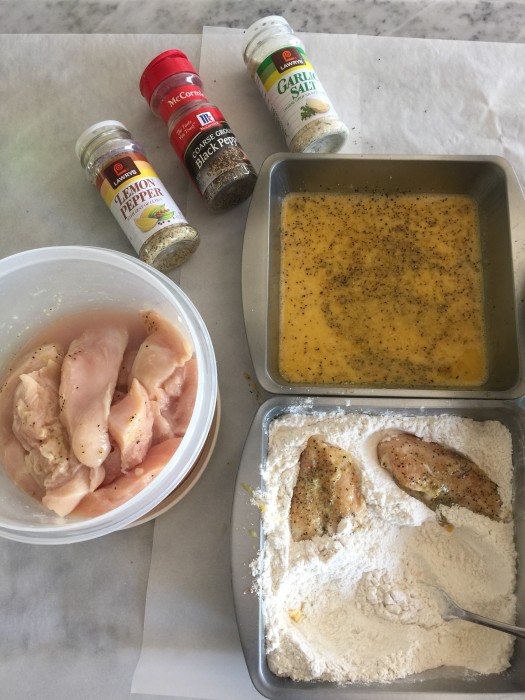 To prepare chicken breasts:
Rinse in cold water and pour 1 cup white vinegar over chicken. Then cut off excess fat and cut breasts in half. Place chicken in ziplock bag and squeeze the juice of half of a lemon over chicken. Refrigerate until ready to use. (When chicken is on sale, I buy a lot and prepare it this way, then freeze until ready to use. Then lemon juice makes the meat tender.)
In a small bowl, combine the eggs and milk. Set aside.
In another larger bowl, combine the flour with 1 TB of garlic salt and 1 TB of lemon pepper. Set aside.
Pour oil to a depth of 1 inch into a heavy frying pan or electric skillet; heat to 350 (med to med high).
Season chicken with salt, pepper, garlic salt and lemon pepper. Dip into egg mixture, and dredge in flour mixture, coating chicken well.
Fry chicken in hot oil over medium heat 15 to 20 minutes or until golden, turning occasionally. Remove and drain on paper towels.